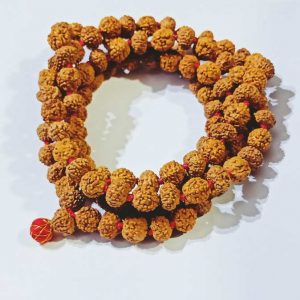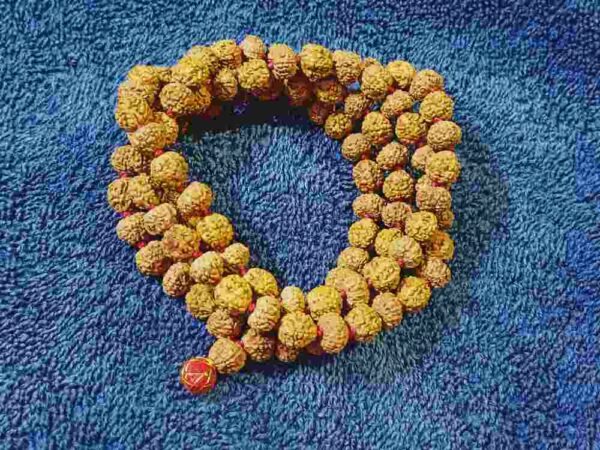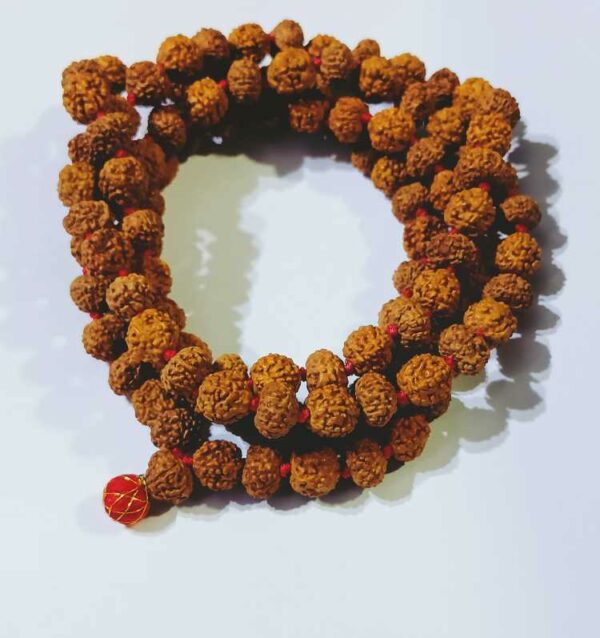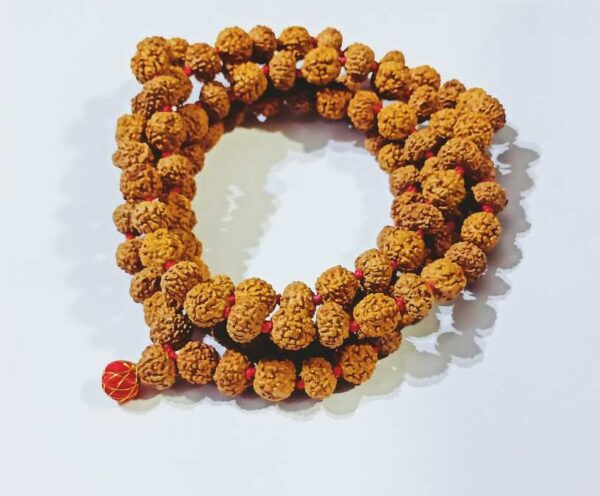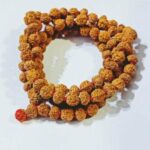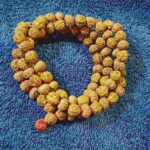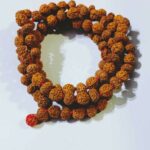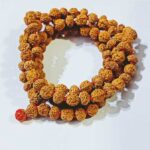 Combination of Original 6 & 7 Mukhi Rudraksha Mala
₹2,400.00 – ₹2,600.00 inc.GST
It removes obstacles. It is good for meditation and yoga.
It good for blood pressure & heart diseases.
All the Works of a person becomes fruitful".
Description
Additional information
Description
Product Origin : Indonesia
NOTE: All images shown are for illustration purpose only. Actual product may vary.
Rudraksha Mala is combination of  6 and 7 Mukhi  Rudraksha Mala
It is very useful combination offering several powers to the wearer. Wearing 6 & 7 Mukhi Rudraksha Mala bring success, name & fame and a highly vibrant personality.

It enhance attracting power , money , wisdom ,knowledge , wealth, prosperity , comfortable & happy home , health , spiritual aura . Rudraksha mala protects from evil effects, bad habits ,accidents misfortunes also encourage against enemy.Rudraksha MALA should be installed and worshipped for accomplishing success in any Task, Business, Profession etc.

By worshipping This Rudraksha MALA, a person can overcome all kinds of blockage, complications, problems, troubles and Obstacles. Sometimes, a person has to simultaneously handle many tasks and in such an eventuality, establishing this mala is very helpful.

This mala bestows a person with Health, Wealth, Prosperity, Peace and Comforts of life. It protects a person from all kinds of Troubles, Failures, Evil Eye, Dangers and Diseases.

A person attains Power & Authority, gets favours from Superiors, Fulfillment of Desires and Success in any new Venture if he worships this mala.

The RUDRAKSHA MALA 6 & 7 MUKHI  itself means that "All the Works of a person becomes fruitful".
Additional information
| | |
| --- | --- |
| Weight | N/A |
| Dimensions | N/A |
| Select | Abhimantrit, Without Abhimantrit |
You may also like…
Abhimantrit – Margaj Green Aventurine Lord Ganesh Idol & Genuine 85 Gram

It brings prosperity in one's life.
It removes negativity from one's life.
This idol is kept in homes, office.
It is very auspicious to worship Lord Ganesha on Ganesh Chaturthi, Diwali etc.

₹

4,500.00 inc.GST

Abhimantrit 14 Mukhi Rudraksha Bead (Nepali) With X-ray Report 25.1 mm & 3.6 Gram

14 mukhi is the most precious Rudraksha.its also called as Deva Mani , blessed by Lord Shiva ,Lord Hanumaan.
Businessmen , Politicians, Bureaucrats, Managers, Administrators & every person willing to be successful in his/her life must wear this Divine Bead.

₹

65,000.00 inc.GST

Abhimantrit Australian Fire opal Stone & Certified – 7.25 Carat

Corresponds to Venus, the planet of love according to Vedic Astrology.
It signifies creativity, Precious arts, beauty, gemstones, jewelry, luxury, romance, marriage, the reproductive system, opulence, and refinement of the senses.
The benefits include healthier relationships, increased creative potential, more luxury and personal refinement.

₹

6,400.00 inc.GST