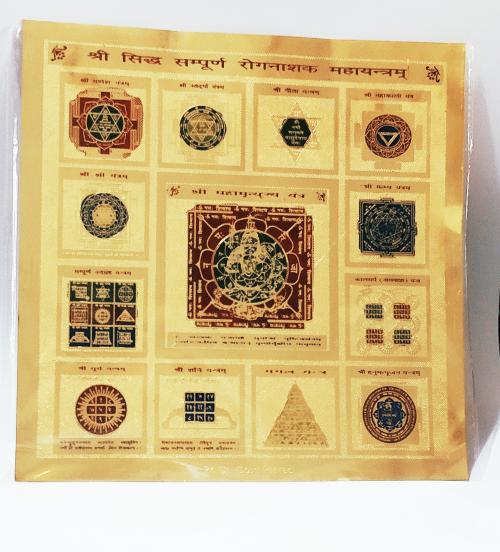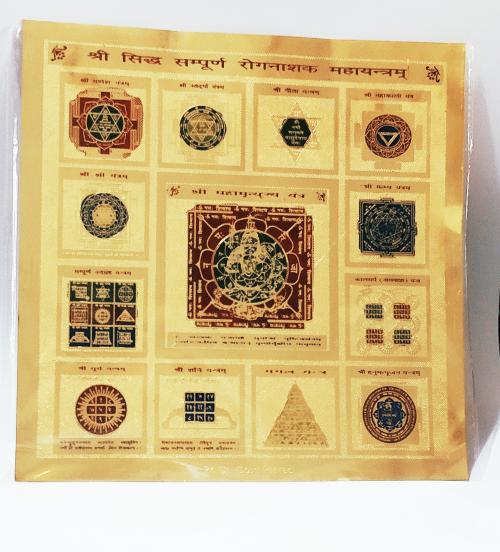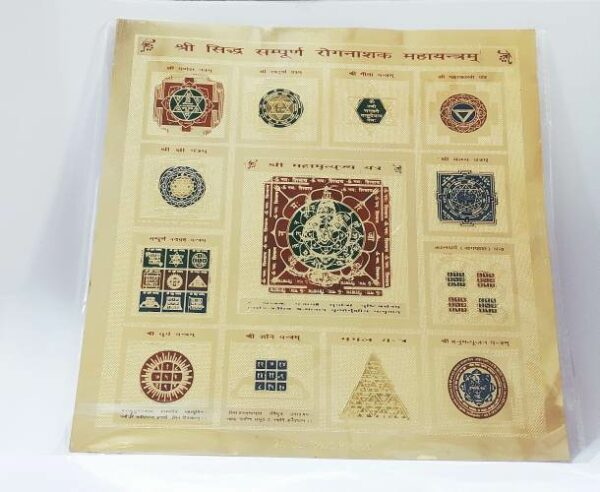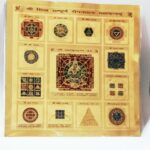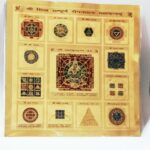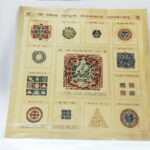 Genuine Shri Sampoorna Rog Nashak Yantra Original Products..
₹1,351.00 inc.GST
Benefits and Importance of  Rog Nasak Maha Yantra
Maha Mrityunjaya Yantra is associated with Lord Shiva. Lord Shiva is believed to have different forms and appearances. He is also the Lord of curing diseases. He provides his devotees with a long life free from any diseases. Maha Mrityunjaya yantra can be worn as a taweez or worshipped as an idol. A person benefits by worshipping this yantra and reading Rudra Sukta and Maha Mrityunjaya mantra. This yantra also provides a person with fame, wealth, intelligence and education.
A person is freed from all diseases by worshipping this yantra. This yantra is also used as a shield. This yantra is considered to be very beneficial. It saves a person from physical and mental problems, accidents, fear of death etc.
Description
Additional information
Reviews (0)
Description
Shri Siddh Sampoorna Rog Nashak Yantra should be installed and worshipped if a person is facing an acute health problem causing grave danger to his life or if he is regularly unhealthy due to which he is unable to achieve Success and Peace in life. The main Yantra in this Maha Yantra is Maha Mrityunjaya Yantra whose ruling deity is Lord Shiva. Lord Shiva is the conqueror of Diseases and Death and therefore worshipping of this Yantra is very helpful in chronic as well as acute diseases. The other 12 Yantras in this Maha Yantra helps to remove the Vastu Dosha of the dwelling where the person is living as well as to pacify the natural malefic planets and a few major Doshas of the horoscope like Vastu Dosha etc. This Yantra not only helps in providing relief in various health problems but at the same time, it also improves the quality of life by making a person mentally and physically strong due to the blessings of Lord Ganesha, Lord Hanuman, Goddess Durga whose Yantras are also included in this Maha Yantra. The worshipper is also protected from Evil Energies and Evil forces by the blessings of Goddess Maha Kali.
Sometimes one single Yantra is not effective because of the complication of the problem and in such a situation, a specific set of Yantras is used for the solution. A Yantra having these sets is known as a Sampoorna Maha Yantra that is a complete Yantra. A Big sized main Yantra is placed in the middle and 12 other supportive Yantras of smaller sized are placed around the main Yantra.
A Sampoorna Rog Nashak Yantra is also a combination of 13 Yantras which are etched in a special esoteric pattern & configuration which helps a person to achieve what He / She desires.
If you are searching for peace in your life, using Sampoorna Rog Nashak Mahayantra can do wonders for you. By worshipping this Yantra one can attain prosperity, wealth, happiness and good fortune. The Sampoorna Rog Nashak Mahayantra has inscribed with effective mantras that work for the person who worship the Yantra by putting faith. It has the power to diminish all negative aspects that surrounds the worshipper. The Yantra is powerful that works on every sphere of your life. With so many benefits and positive aspects, using Sampurna Rog Nashak Mahayantra can do wonders for you.
The following yantras are included in this Sampoorna Rog Nashak Maha Yantra :
1. Maha Mrityunjaya Yantra (centre)
2. Ganesha Yantra
3. Navdurga Yantra
4. Geeta Yantra
5. Maha Kali Yantra
6. Gayatri Yantra
7. Matsya Yantra
8. Navgrah Yantra
9. Kaal Sarp Yantra
10. Surya Yantra
11. Shani Yantra
12. Vahan Durghatna Nashak Yantra
13. Hanuman Yantra
Beej Mantra:Om Trayambakam Yajamahe Sugandhim Pushti Vardhanam
                  Urwarukmivbandhanaan Mrityormuksheey Maamritaat "
Additional information
| | |
| --- | --- |
| Weight | 0.072 kg |
| Dimensions | 19 × 0.1 × 19 cm |