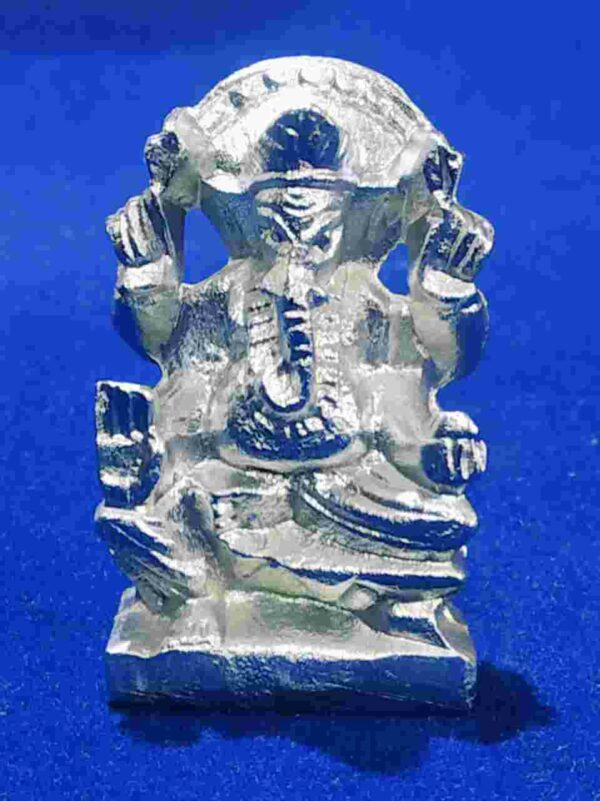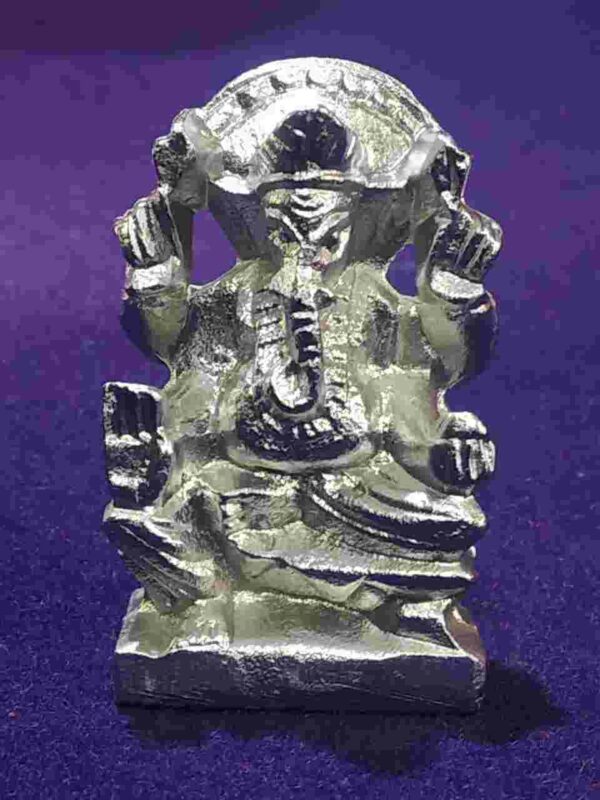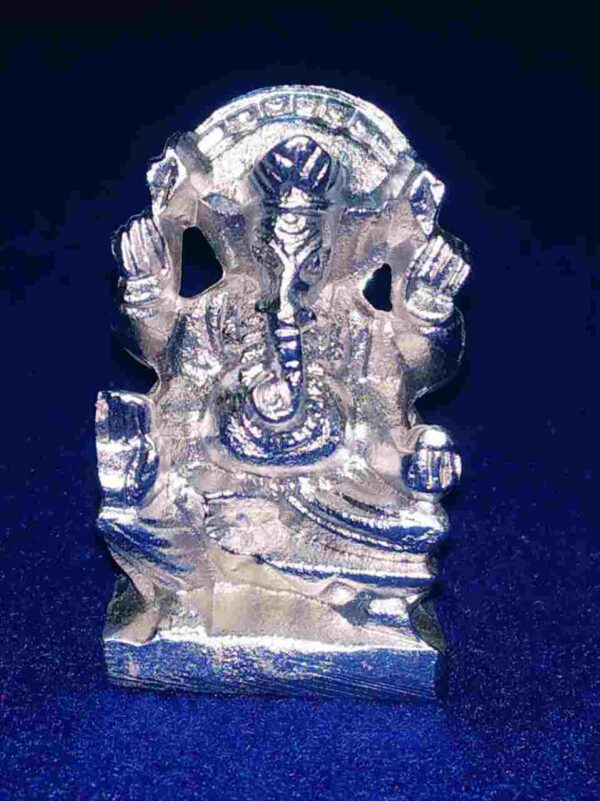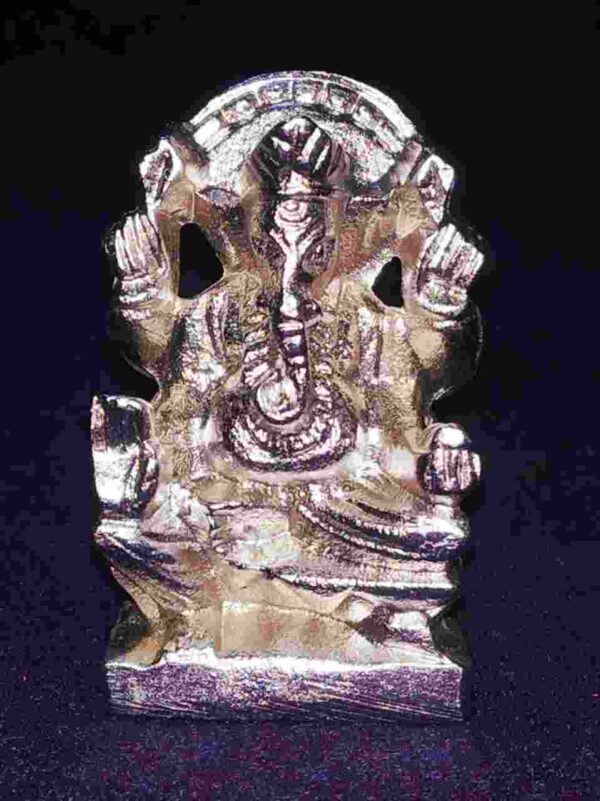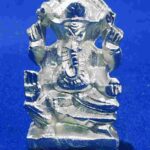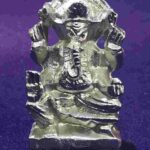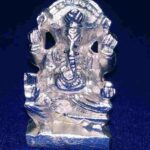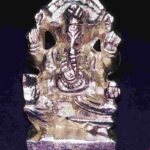 Parad Ganesh Idol / Murti / Parad – ( Energized ) Weight- 82 Gram
₹2,000.00 inc.GST
Benefits of having purified and energized Parad Ganesh
Obstacles on road to progress and prosperity are cleared.

You achieve success in your field of activities.

You remain in a strong positive on financial front.

You achieve a high level of knowledge in spirituality.

Positivity is instilled in surroundings.
Description
Additional information
Description
Pran-Pratishthit Parad Ganesh Idol
Siddh Parad Ganpati Murti or we also say that Parad Ganesha idol is made of hardened mercury, which is very holy metal.
This Mercury Metal Ganesha symbolizes the supremacy of the utmost Deity that removes obstructions and makes sure success in human activities.
Siddh Parad Ganesh is an ideal remedial measure for those suffering from poverty and mental anxiety. Siddh Parad Ganesh Murti relieves you of tension and helps you get blessed with happiness and long-term prosperity in your life.
Parad Ganesh is used for siddhi, success in undertakings and buddhi, intelligence and also a very useful product to enhance ones  business. 
Parad Ganesha is helpful in removing all the hurdles and obstacles from the family and business/profession. For getting success in your field, Parad Ganesha should be worshipped. Luck favors the person by worshipping Parad Ganesha. Encouraging progress is achieved by spiritually inclined one.
Parad Ganesh can be kept in office, in your living room or Puja place. The place is then surrounded by positive vibration. Pavitra Jyotish caters quality Parad Ganesh to help your cause.
Parad is a very pious and sacred metal. Therefore it should not be immersed in any kind of Liquids including water and milk as the same may cause Parad to become UNSTABLE thereby damaging the Idols. Also any kind of liquid or solid food that has come in contact with Parad items should not be consumed
Additional information
| | |
| --- | --- |
| Weight | 0.082 kg |
| Dimensions | 2.7 × 1.7 × 4.5 cm |
You may also like…
Pran-Pratishthit Crystal Mahalaxmi Idol / Murti / Sphatik – ( Energized ) Weight- 83.40 Gram

Blesses with prosperity to the house or office.

No shortage of food, money or clothes.

Brings peace to the premises.

Malefic planetery effects and evils disappear.

Removes ill-effects of Brahmhatya, Gau-hatya and Bal-hatya (Dosha due to killing of a priest, cow or a child in the previous births)

₹

3,511.00 inc.GST

Abhimantrit 14 Mukhi Rudraksha Beads -Genuine,Rare & Cheapest -Certified Nepali Beads- 3.88 grams

14 mukhi is the most precious Rudraksha.its also called as Deva Mani , blessed by Lord Shiva ,Lord Hanumaan.

Businessmen , Politicians, Bureaucrats, Managers, Administrators & every person willing to be successful in his/her life must wear this Divine Bead.

₹

45,551.00 inc.GST