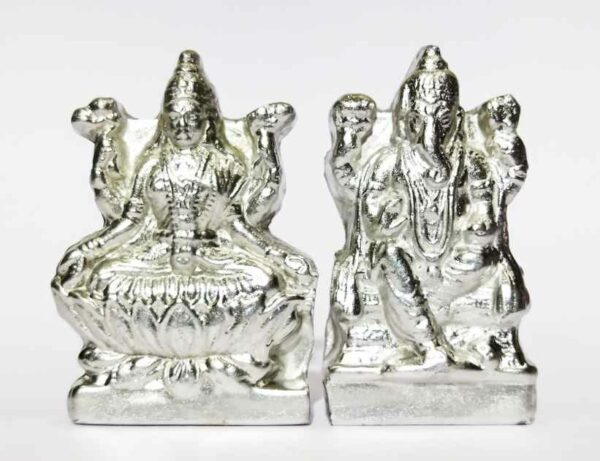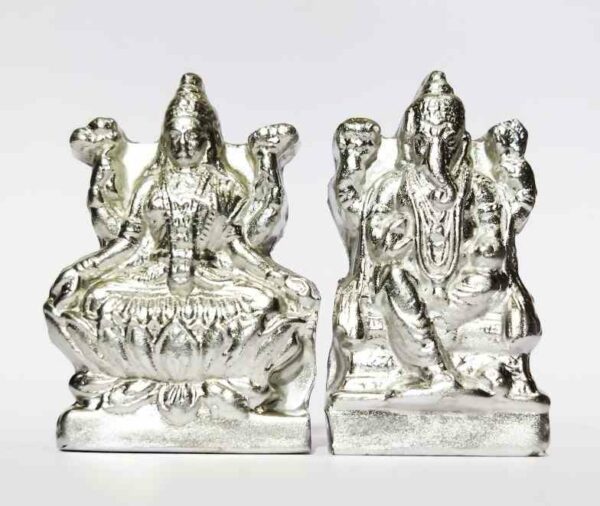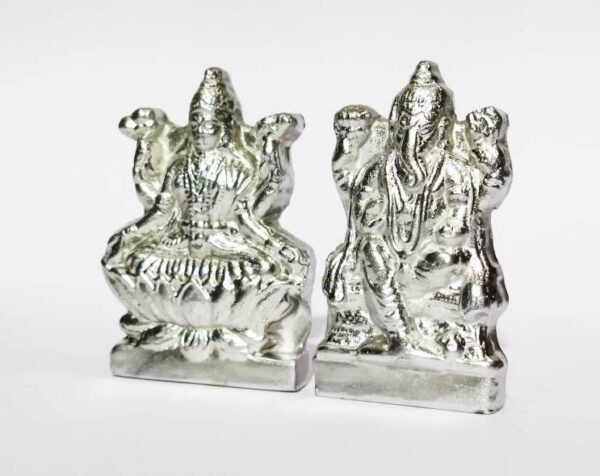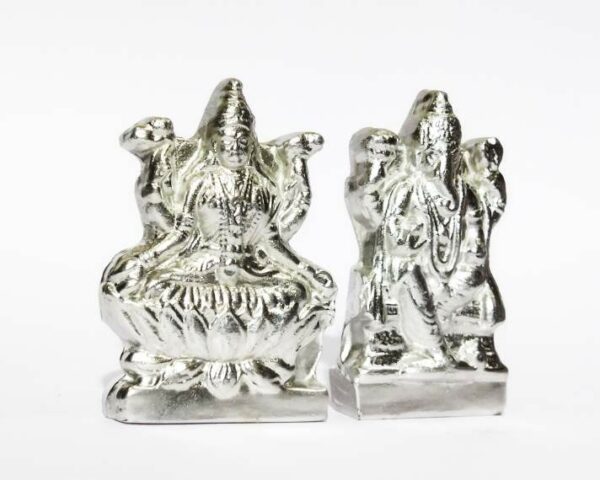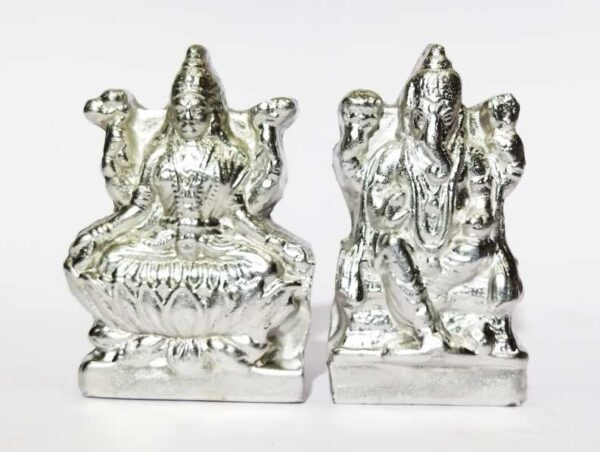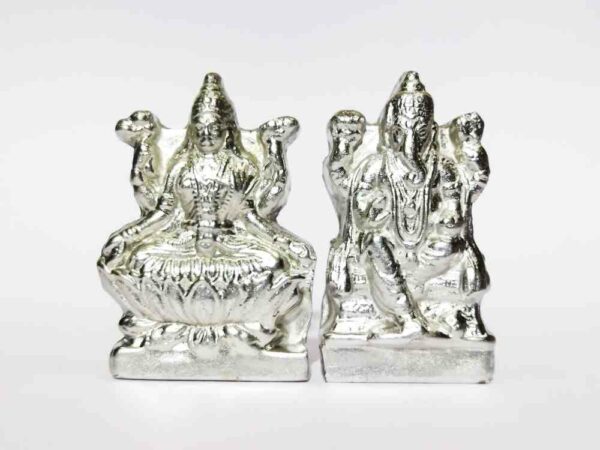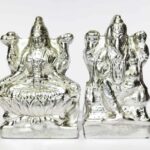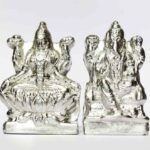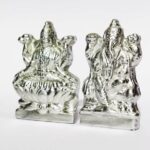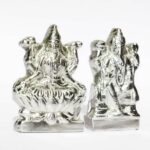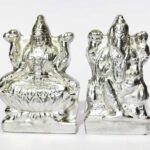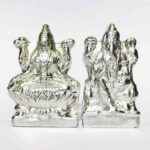 Pran-Pratishthit Parad Laxmi Ganesh Idol -Abhimantrit 114 Gram (Lakshmi)
₹4,900.00 inc.GST
Simply placing of maa laxmi idol prepared by mercury (Parad) bestows huge wealth and success in business or career.

Having a legal dispute, then putting a parad lakshmi ganesha in your home or commercial place helps in getting the case in your favour.

Energized parad goddess lakshmi has similar effect as energized parad meru shree yantra.
Description
Additional information
Description
Product Origin : India 
Ganesh Idol:- 57
Laxmi Idol:- 55
Pran-Pratishthit Parad Laxmi Ganesh Idol Total 114 Gram Approx  @ 35 
As per the Vedas, Parad is considered to be the purest and auspicious material in Kaliyug.
Mercury is considered to be the purest amongst the metals and it is also believed to be connected with the Almighty.
Idols of Parad Ganesh , Parad lakshmi are considered very sacred and are believed to give multiple times more benefit than the puja of normal idols.
Parad helps in removing the negative Vaastu energies in any residential or commercial premises
Additional information
| | |
| --- | --- |
| Weight | 0.114 kg |
| Dimensions | 3 × 1 × 4.5 cm |
You may also like…
Abhimantrit 5 Mukhi Rudraksha with Sphatik Mala in Diamond Cut 108 Bead & Certified

5 Mukhi Rudraksha Sphatik Mala made from Rudraksha & Sphatik crystal gives concentration, cools the body, and calms the mind, Sphatik brings down the body heat of the person wearing mala.
Mala can be used for meditation purposes also.
Wearing Mantra – ॐ नमः शिवाय॥

₹

3,900.00 inc.GST

Abhimantrit – Vishnu Vahan Garuda Blowing Shankh ( Conch ) 15 cm size

Benefits of Vishnu Vahan Garuda Blowing Shankh

Do note here that right-handed conch shells are auspicious and keeping them at home attracts good luck, wealth and prosperity in the household.

Also, experts say that conch shell has health benefits, too. Blowing a Shankha purifies the lungs by expelling the impurities and the water from the shell cures ailments.

₹

5,000.00 inc.GST

1 Sphatik Locket with Swastik Sign for students & Positive Energy

The sphatik - crystal  to get rid of  negativity.
A sphatik Locket  to be beneficial for students.
For spiritual, mental and physical,rosary for  The  Goddess of wealth. It removes poverty.

₹

380.00 inc.GST