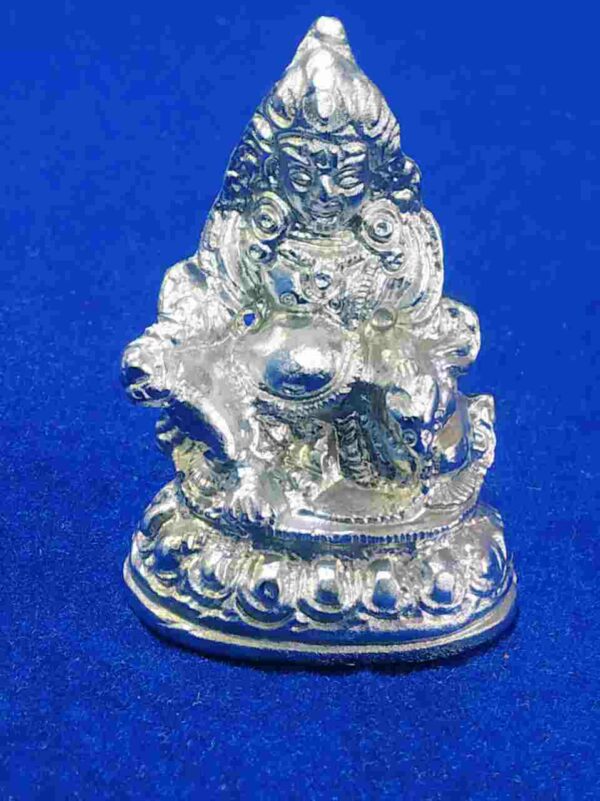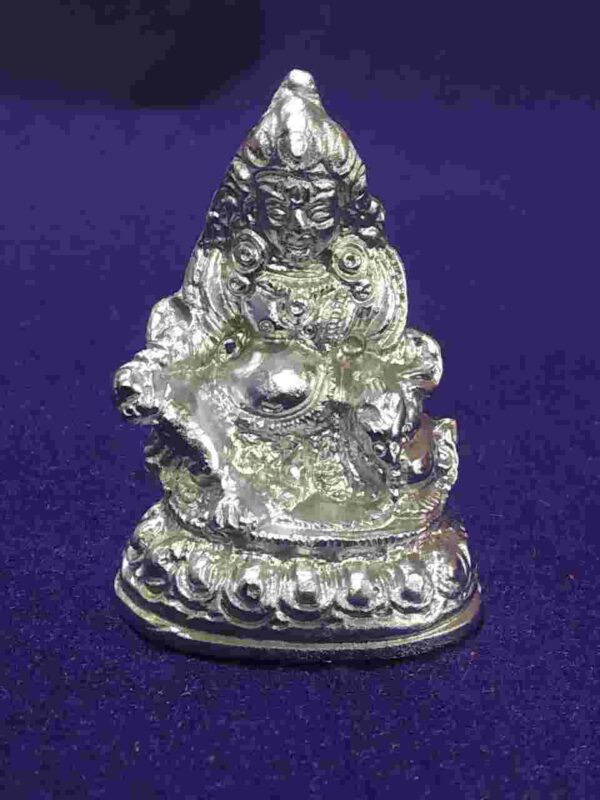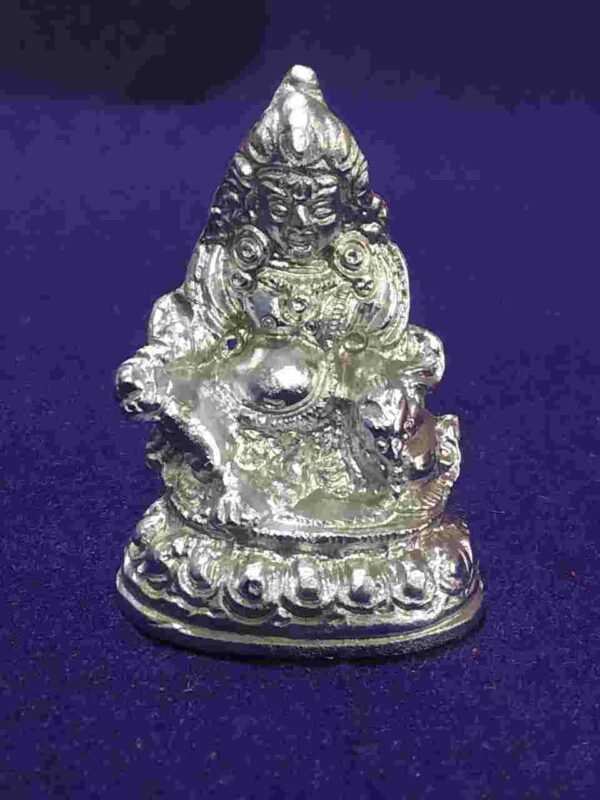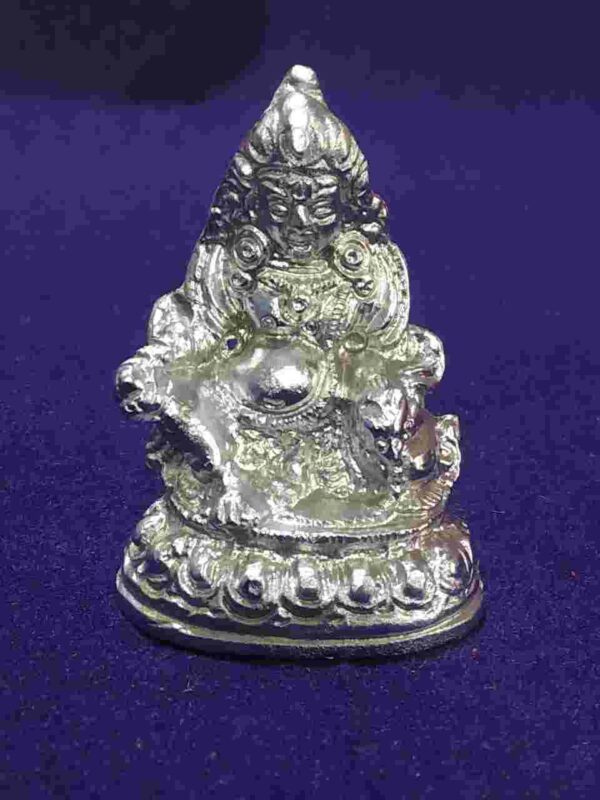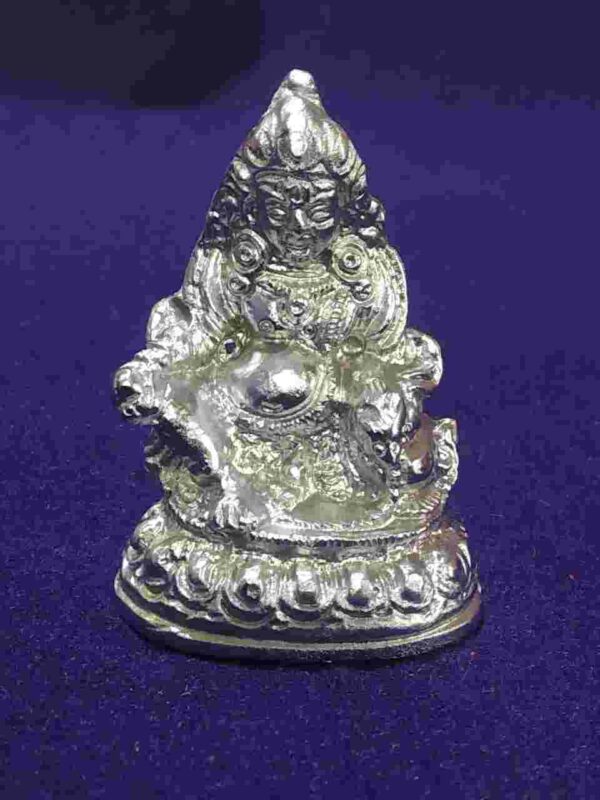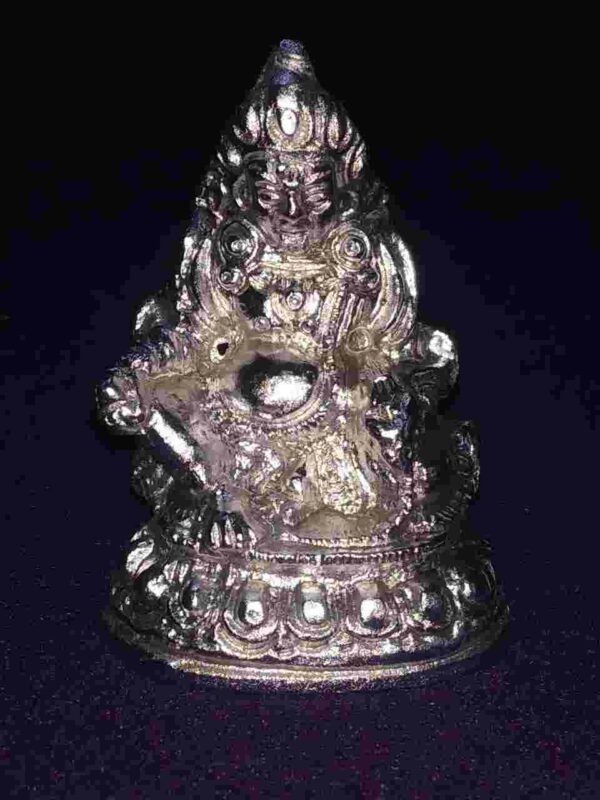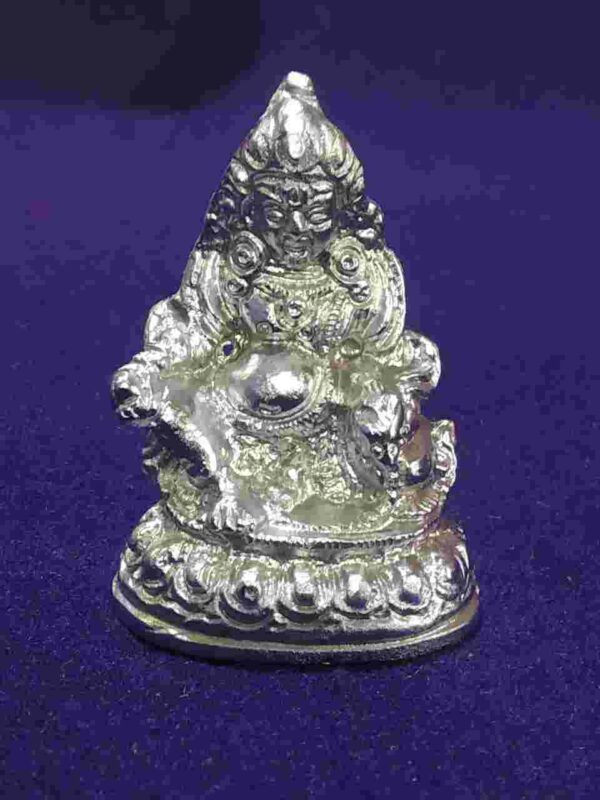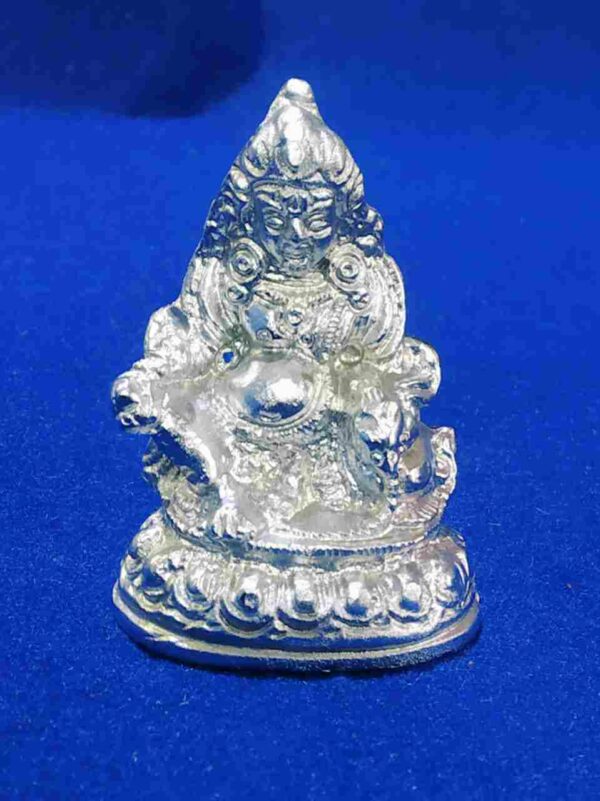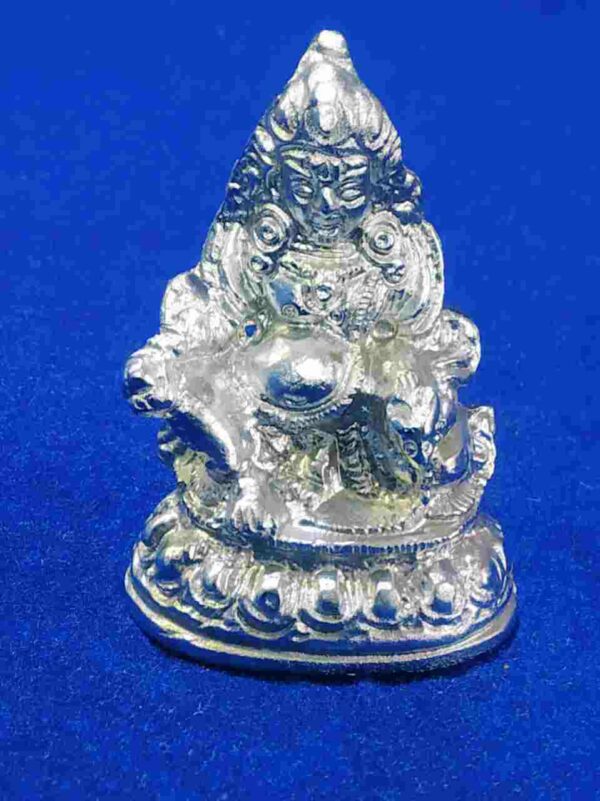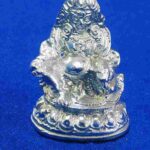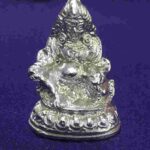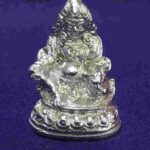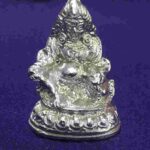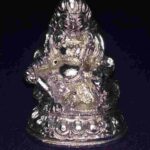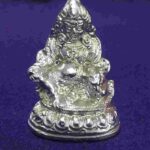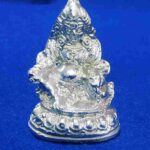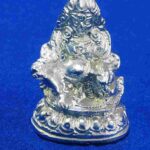 Parad Kuber Idol / Murti / Parad – ( Energized ) Weight- 139 Grams
₹3,501.00 inc.GST
Benefits of installing Kuber Idol:
Parad Kuber brings good fortune and good luck in your life.

Mercury Kuber brings good wealth and money.

Padrasam Kuber helps in getting the hidden treasure.

Parad Kuber protects all your money and wealth.

Mercury Kuber brings success in all aspects of your life.
Description
Additional information
Description
Product Origin : India 
Pran-Pratishthit Parad Kuber Idol / Murti / Parad
Lord Kuber is the king of all wealth in the world and he is the ruler of all the hidden treasures of the world. Lord Kuber is worshipped and is praised for increasing wealth and gain of money and growth of the business. Lord Kuber is considered the source of wealth and riches. According to the ancient text of Ramayana.
Parad Kuber Murti is statue for protecting wealth and money. Parad Kuber is also known the Lord of savage beings. Lord Kuber is the God of riches, wealth and valuable possessions. Worshipping of this Mercury Kuber Statue on a regular basis can also bring transformation in some individual's fortune as well as in one's possessions, though of course, efforts remain supreme.
Lord Kuber is the source of increase of limitless riches and wealth. According to old Vedic texts of Ramayana, Lord Kuber made the Lanka of Gold, which had been stripped by his brother Ravana by doing cheat. All old books recommend the use of Parad Kuber Idol pooja for the gain of riches.
Parad Kubera is considered the treasurer of the gods and head of the divine Yakshas, the Guhyakas, Kinnaras and Gandharvas –  Together they act as his assistants and are considered to be protectors of the wealth of this earth. A person who worships Parad idols daily is beleived to get worldly pleasures and to achieve salvation (Moksha). As per the Vedas, there is nothing more pure, pious and auspicious in Kaliyug than Parad. 
It may be remembered that even the demon King of Shri Lanka, Ravana and the God Venkateswara has rented money from Lord Kuber according to history.
Additional information
| | |
| --- | --- |
| Weight | 0.139 kg |
| Dimensions | 3.7 × 2.5 × 5.2 cm |
You may also like…
14 Mukhi Rudraksha Beads -Genuine,Rare & Cheapest -Certified Nepali Beads- 3.74 grms

14 mukhi is the most precious Rudraksha.its also called as Deva Mani , blessed by Lord Shiva ,Lord Hanumaan.

Businessmen , Politicians, Bureaucrats, Managers, Administrators & every person willing to be successful in his/her life must wear this Divine Bead.

₹

40,551.00 inc.GST

Abhimantrit 13 Mukhi Certified Nepali Rudraksha Bead- Cheapst & Genuine 5.54 grams

The wearer of this Rudraksha becomes intelligent, powerful.

A very fine quality Exclusive 13 Muhki Holy Rudraksha Bead

₹

18,001.00 inc.GST

Crystal Ganesh Idol / Murti / Sphatik – ( Energized ) Weight- 173.40 Gram

It works well for getting relief from stress and make you calmer.

It repels all kind of negative energy from surroundings.

You get right direction to follow for making progress.

All kind of obstacles in your path to progress are removed.

You have peace and become prosperous.

Your way to progress in spirituality is cleared.

₹

6,211.00 inc.GST